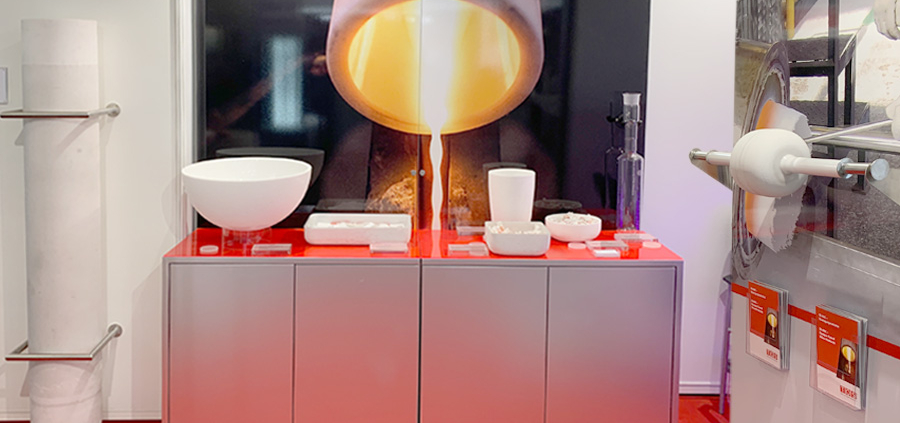 ACHEMA 2022 was a great success for TQS. We were able to hold a lot and exciting discussions about SILARC and win new customers. Furthermore, we are already looking forward to new orders.
We would like to thank everyone who visited our booth and showed interest in TQS-SILARC. We hope you enjoyed it as much as we did!
Let us know how you enjoyed the show and visit us at the next ACHEMA 2024!
TQS is a manufacturer of transparent fused quartz glass- and opaque fused silica products.
SILARC is opaque fused silica from TQS and is fused from pure silica sand.
SILARC combines several properties that are probably not found in this form in any other material:
Low thermal expansion
High thermal shock resistance
High temperature resistance of up to 1,800 °C
High softening temperature
Very low transmission
Low thermal conductivity
Very good thermal and electrical insulation properties
High resistance to aggressive media such as acids or alkalis
High resistance to melts of e.g. gold, silver, silicon
Availability in flexible geometries up to large dimensions
SILARC products are manufactured in a process comparable to Heraeus Rotosil® products.
https://tqs-quartz.com/wp-content/uploads/2022/09/Achema-Fazit.jpg
660
900
tlara
https://tqs-quartz.com/wp-content/uploads/2018/02/Logo_TQS.png
tlara
2022-09-14 08:25:28
2022-09-14 08:31:04
ACHEMA 2022 was a great success for TQS